About Norwich Chamber Music
Norwich Chamber Music (NCM) is a registered charity, whose formal charitable objectives are to:
Educate the public in musical knowledge and appreciation by presenting professional music recitals and concerts, and other related activities
Promote educational projects with professional musicians for schoolchildren and young adults in Norfolk and Norwich.
Now in its 70th year, NCM has a proud tradition of bringing outstanding performers to an audience drawn from Norwich and the surrounding area. We aim to offer a warm welcome to anyone with an interest in chamber music, whether you are a seasoned concertgoer or joining us for the very first time.
Norwich Chamber Music is governed by a board of Trustees and relies on a group of dedicated volunteers to ensure its concerts and educational activities run smoothly.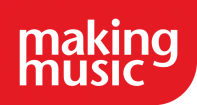 NCM is a member of Making Music, the national charity that supports amateur performing and promoting societies across the UK.